This is an exercise that I wrote a long time ago, and frankly, I was surprised when I found it because it's way better than anything I wrote back then, in my opinion. But yeah, it's just your basic flam exercise with a nice groove to it.
Note: Stickings in Section B are the same as Section A.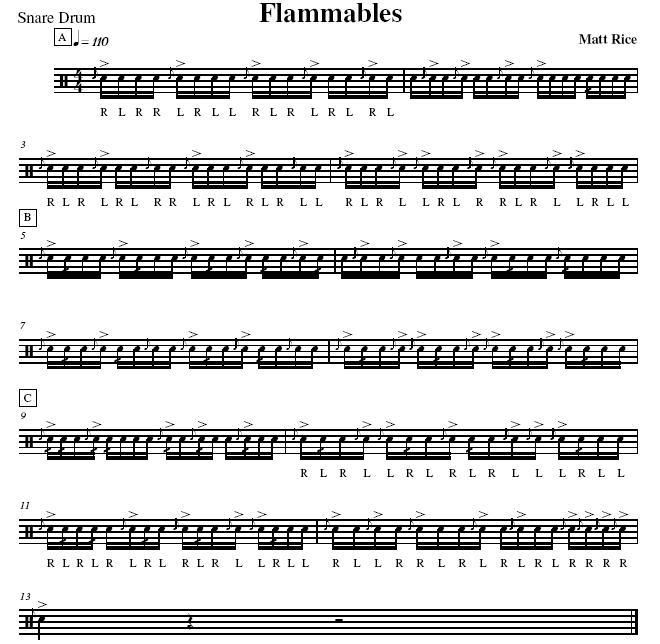 Let me know what you think.